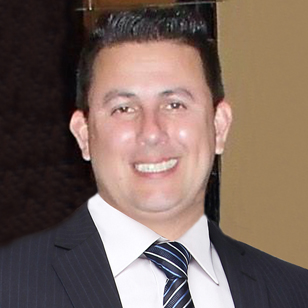 Hi, I'm
Jorge Oviedo!
Senior Graphic Designer
Senior Graphic Design Specialist with experience in the management of the complete design process, from conceptualization to delivery. • Expert in Digital Communication and Web page designs using Wordpress. • Skilled with Adobe Creative Suite (Indesign, Illustrator, Incopy, Photoshop, Lightroom, Acrobat Pro DC). • Successfully manage and coordinate graphic design projects from concept to completion and taking full responsibility for graphic projects: taking briefs from clients, working on budgets, obtaining quotes, designing and overseeing print of materials from concept to final stage.
Advertising & Communications
Academia de Dibujo Profesional -
Graduation October 1994
DESKTOP PUBLISHING
Iluminous Works, Seattle, WA -
Graduation Dec 2005
WEB DESIGN & INTERACTIVE MEDIA
The Art Institute of Seattle -
Graduation Dec 2007
Edda's Cake Design
Graphic & Web Designer -
April 2017 - Current
Packaging Design.
Advertising.
Product Photo Shooting (box studio lighting, software, light behavior), Editing & Retouching for a Final.
Videos for Social Media.
Catalog design.
Marketing Advisor.
Brochure Design, Poster Design and other Material Design.
O. Mustad & Son Americas
Global Graphic Designer & Webmaster -
January 2013 - December 2016
Design Product Catalogs for World Mustad Offices: America, Europe – Africa – Middle East, Asia & Australasia, Manufactures Catalog (Wuxi, China).
Designing & Updating websites, adverts, exhibition displays, banners for fishing.
Packaging Design includes Boxes & Insert.
Product Photo Shooting (box studio lighting, software, light behavior), Editing & Retouching for a Final.
Giving support and advice to co-workers on a wide range of Graphic Design.
Involved in the creation and development of new designs and visual concepts, across a broad spectrum of Working across a wide variety of digital and print.
Preparing files to print and then sending them to the Printing Price negotiation & Shipping Coordination (with printing Companies) in Europe, Asia & America.
Manichov Design Inc
Owner/Graphic & Web Designer/Marketing Advisor -
October 1994 - December 2012
 Colombia, Seattle, Washington & Miami, Florida
Professional Web Site design and marketing
 Development, graphic design, webhosting.
Maintenance, update and Installation Web pages.
Marketing plans promoting website.
Support marketing, business development web/print solutions.
Corporate identity development, logos, brand image, business card, letterhead, envelope, Posters, folders, Brochures and marketing collateral.
Packaging and materials design solutions for businesses, Print advertising.
La Raza del Noroeste/The Daily Herald/The Washington Post
Art Director -
January 2003 - December 2008
• Page layout Design in a weekly Hispanic newspaper
Photography, Photo Retouching.
Artwork layout.
Color separation.
Final film, press check and final prints.
Editing and assembly of graphic elements.
Preparation of meshes and separation of colors for printing.
Diagnose and solve computer problems of internal users.
Commercial development, publicity, graphic designs and quality control.
Desktop Publishing Software
Adobe Illustrator CC

100%

Adobe Acrobat Pro DC

100%

Adobe Dream Weaver CC

100%
Travel
I enjoy traveling because I like to  submerge myself in diverse cultures and there is no better way  to achieve this than to actually visit different countries and learn first hand about their food, their hidden treasures,  and their people.